Fine Art
by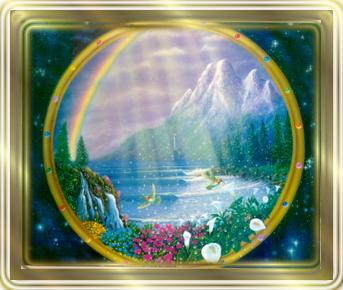 "Rainbow's End"
The unity and oneness that permeates all life can
easily be recognized when our mind is
absorbed in appreciating nature. Nature has a
transcendent quality. It is that pure essence
of life that helps to free our mind and open
our hearts to the awesome beauty that has
always surrounded us, although it often
goes unnoticed and unappreciated.
© 1999 Douglas Taylor
Greeting Cards
Classes
More Art
Home Page
Call (714) 969 7368
for More Information

Copyrighted by Douglas Taylor
ALL RIGHTS RESERVED